24% OF THE WORLD'S TOTAL ENERGY CONSUMPTION IS USED FOR INDUSTRIAL PROCESS HEAT
---
MANUFACTURING REQUIRES HIGH QUALITY PROCESS HEAT
Several manufacturing processes require high quality heat, for example to dry tissue, melt glass, heat treating metal, fire ceramics, dry grains, hardening powder coating and even to roast your coffee.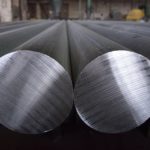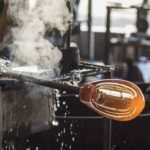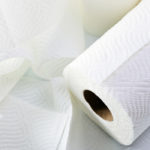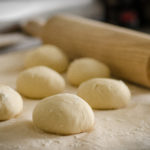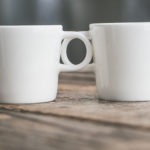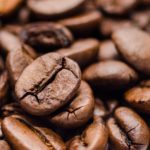 The lion's share of process heat is generated from fossil resources, such as propane (LPG) and natural gas (NG). The reason is demand on cost efficiency combined with high and stable quality (would you like soot particles in your bread or napkins that smells bad?) Renewable alternatives has so far not been able to meet these requirements.
ONLY 8,4% OF TOTAL HEAT GENERATION IS MODERN RENEWABLE
Biomass, such as wood chips, logs, pellets etc. are often burn to warm a single home, a corporate facility or to power district heating and hot water boilers.
Unfortunately, conventional biomass combustion results in air pollution and contributes to health issues. Therefore, the European union has imposed restriction on biomass combustion.
Clean, efficient and profitable
Meva Energy labeled Solar Impulse Efficient Solution
FROM BIOMASS TO LOW COST GAS OR POWER
Green industrial gas or electricity in a new way
Meva Energy SET award finalist 2018
Meva Energy among top 3 in Low-Carbon Energy production category
FROM BIOMASS TO LOW COST GAS OR POWER
Green industrial gas or electricity in a new way
A UNIQUE BIOMASS GASIFICATION TECHNOLOGY
---
TOTALLY FOSSIL FREE
---
Meva Energy provides small, circular energy systems with a minimum of distribution and parasitic losses. Our product is a unique patented biomass gasification system. A stable technology that in contrast to many other renewable energy sources is not dependent on the weather, i.e. sun, wind, rain or waves.
Meva Highlights
---

Meva Energy one of the finalists to SET Awards 2018.
SET (Startup Energy Transition) is a global initiative by the Deutsche Energie-Agentur with the purpose to identify and present the new technologies and companies with the greatest game changer potential in respect of sustainable energy. The competition is very serious with a large international jury. This years competition was launched during the COP 23 meeting in Bonn last year. Meva Energy participates in category 1: "Low Energy Carbon Production". The finals take place during the TechFestival in Berlin in mid april.
About our technology and how it works
Whether with wood-based feedstock or agricultural residue, our technology can be applied with many different industries.
Learn how it works and how it integrates with residues sources and energy needs in this short film.
"If Meva would reach 20% of its available world market, the world's emissions of green house gases can be cut with 17 million tons CO2-equivalents"
How much is 17 million tons CO2-equivalents?
The total accessible market for biomass gasification in Europe is estimated to be in excess of EUR 10 billion.
"Our mission is to provide highly efficient gasification technology in order to meet industrial demands of renewable gas or power."
Real life story
According to the European Sawmill organization, about 85 million m3 of sawn softwood is being produced each year. This represents a production of saw dust and bark of about 30 million tons.
This feedstock resource is today representing a low value as it sits in the saw mills site and the low fraction character makes it difficult to transport. Pellets production is of limited value and the particle board industry is only in need of a small fraction of the saw dust produced.
A very large part of this resource is just being burned and destroyed. Utilization as fuel to produce power and heat locally at the sawmill without transport with Meva's technology is an attractive option. The 30 million tons of saw dust and bark is enough to supply some 3,750 Meva Power Plants.
Join us on the journey to a better world