The unique use of fine fraction waste feeds of biomass to produce high quality gas at production site creates a perfect circular energy system. We believe in a fossil free industry where no resources are wasted, and no fossil emissions are created.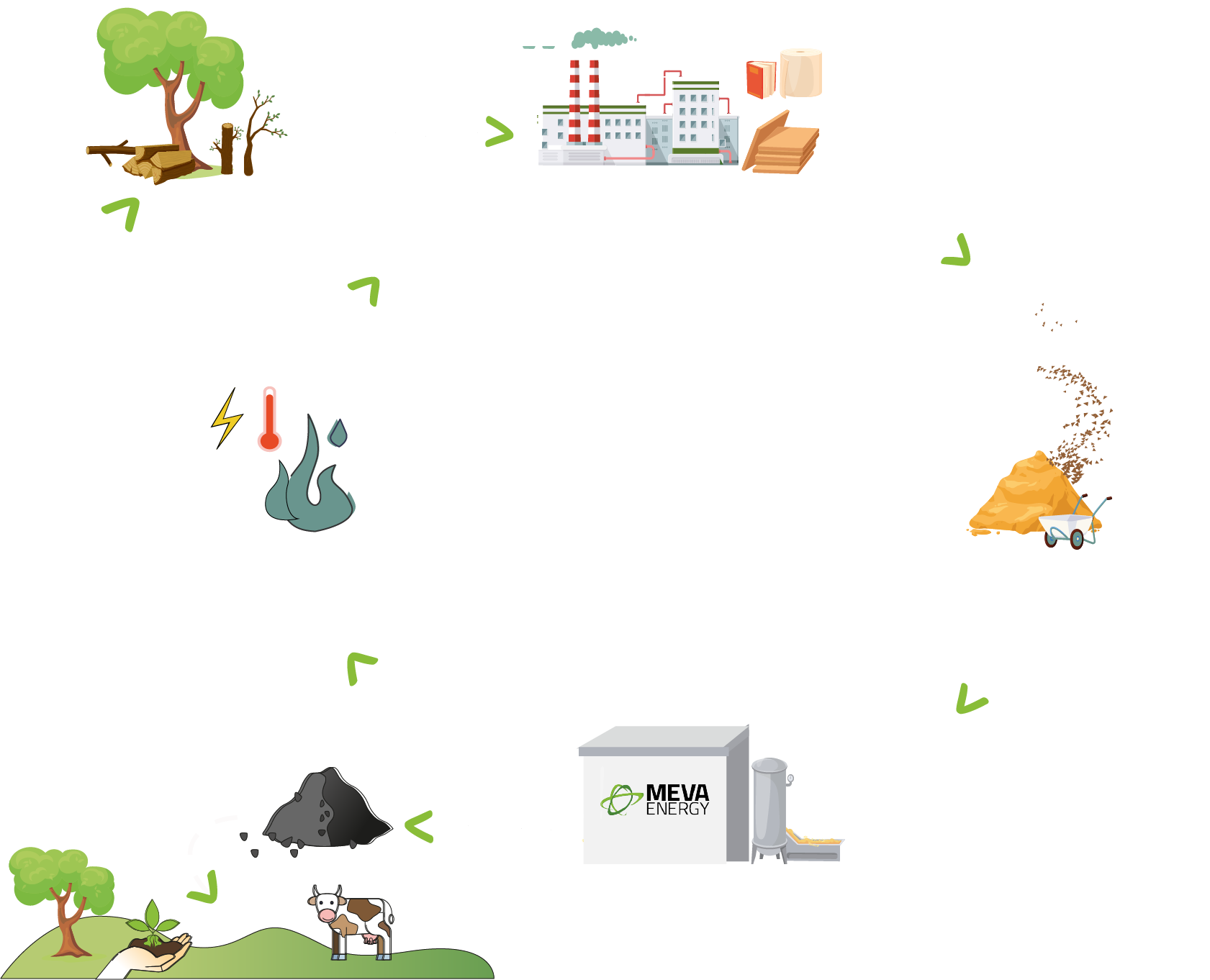 Cummins HSK78 lean bum gas engine.
HIGH EFFICIENCY WITH LEAN BURN ENGINES CONVERTS BIOSYNGAS TO POWER.
Meva's technology is the only gasification system in the world being able to use lean burn CHP engines. The continuous and stable character of the process ensures that the gas supply exhibits extremely small level of variation.
WITH A UNIQUE GASIFICATION TECHNOLOGY WE TURN IT INTO A CLEAN AND STABLE FUEL

---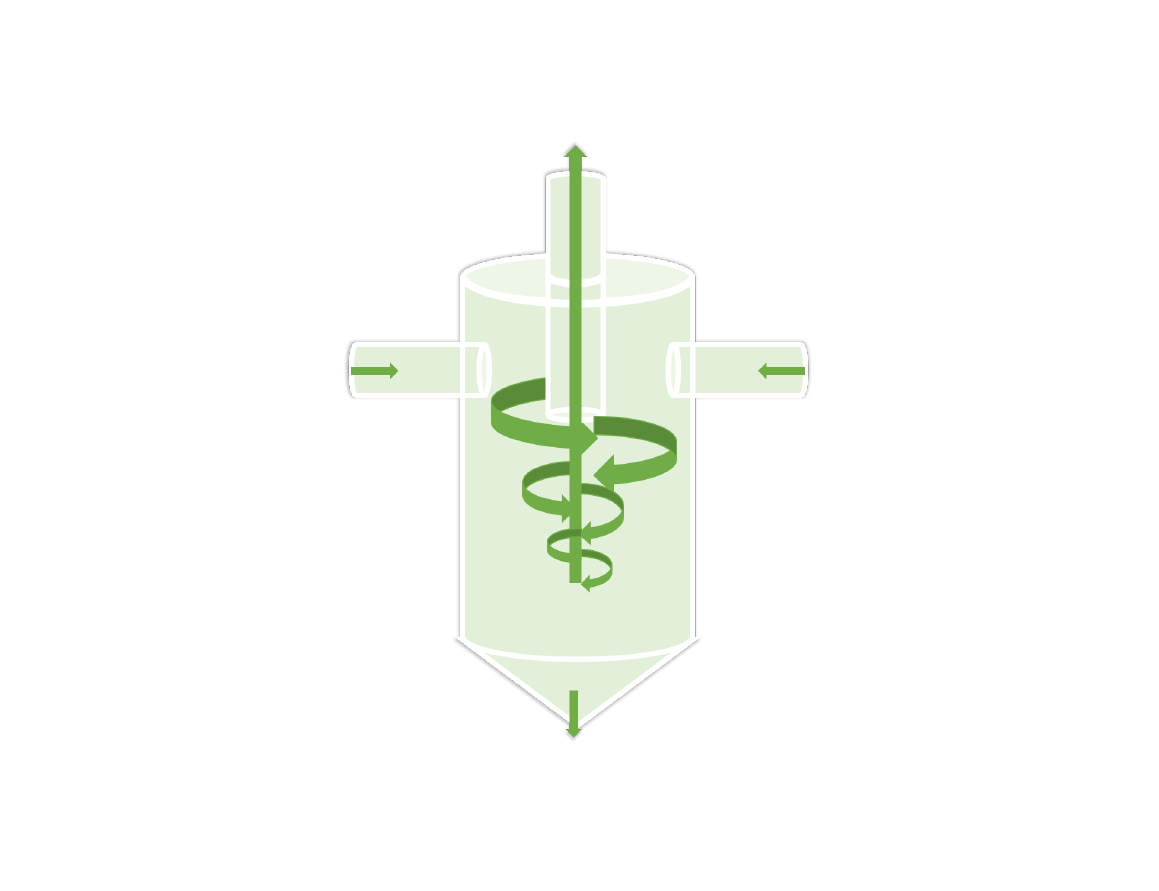 MEVA ENERGY PRODUCES FUEL SUITABLE FOR INDUSTRIAL USE

Full flame stability with 100% BioSyngas (no LPG enriching)
Very low levels of particles in the exhaust gases
No traces of odors or visual imperfections
Functionality with several standard burner types such as: corner-, duct- and swirl burners
Possible to co-fire LPG/NG and renewable BioSyngas in the same burner
No need to redesign or expand existing burner chambers
All results verified by Swedish research institute, RISE
"

Meva Energy´s ability to valorize biomass waste streams and to produce a renewable gas which substitutes fossil gas in industries is an excellent example of how an abundant residue resource can be used to reduce carbon emissions.

"
WE DELIVER A TURNKEY SOLUTION – IMPLEMENTATION AT PRODUCTION SITE
Three steel skids, preassembled before being shipped to site
Modularized design three modules with main vessels outside.
Compact size - 13 * 3* 2,5 m skid size
Consumes 1 ton biomass/hour
Production

3,5 MW gas and 1 MW heat
20 kg biochar/hour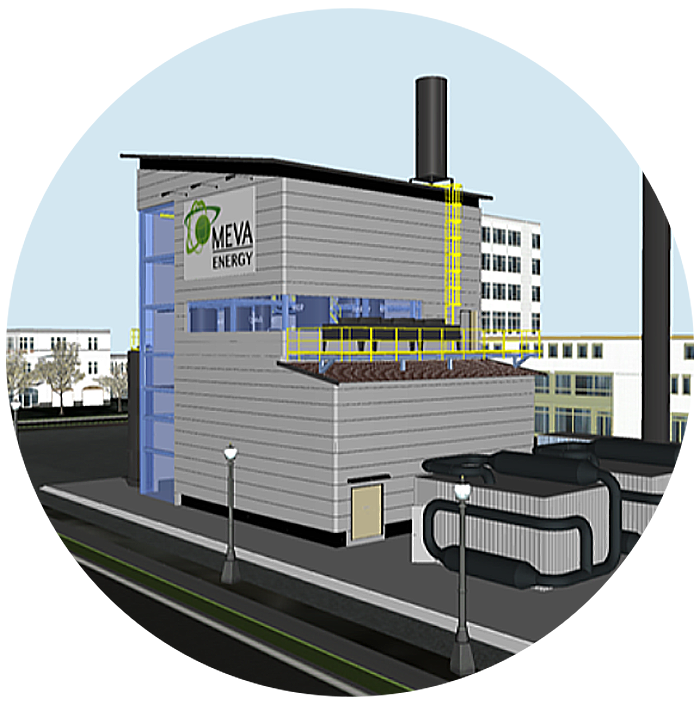 OPERATING HOURS ENSURE RELIABILITY
Hortlax plant - a fully operational test facility since 2015 designed produce 1.2 MW electricity and 2.4 MW heat.
Patent portfolio of five patent families.
A partner and distribution agreement with global power leader Cummins Inc. Cummins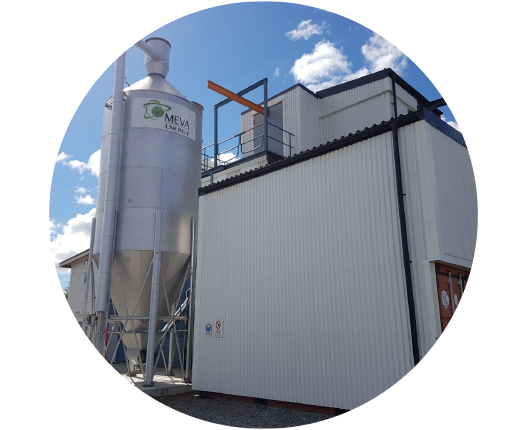 Meva Energy demo plant
VOICES AND VIEWS ABOUT MEVA ENERGY
March 2018: Finalist "Low Carbon Energy production" in SET Awards (German Energy Agency)
May 2018: Solar Impulse efficiency label
November 2018: First prize winner EU-China Cleantech Competition at CleanConnect in Nanjing/Shanghai.
Evaluated and eligible for project financing by European Investment Bank, EIB.
---