A complete gas burner test facility has been installed in Meva Energy´s Hortlax-plant in order to enable complete engineering of industrial burner installations for process heat generation.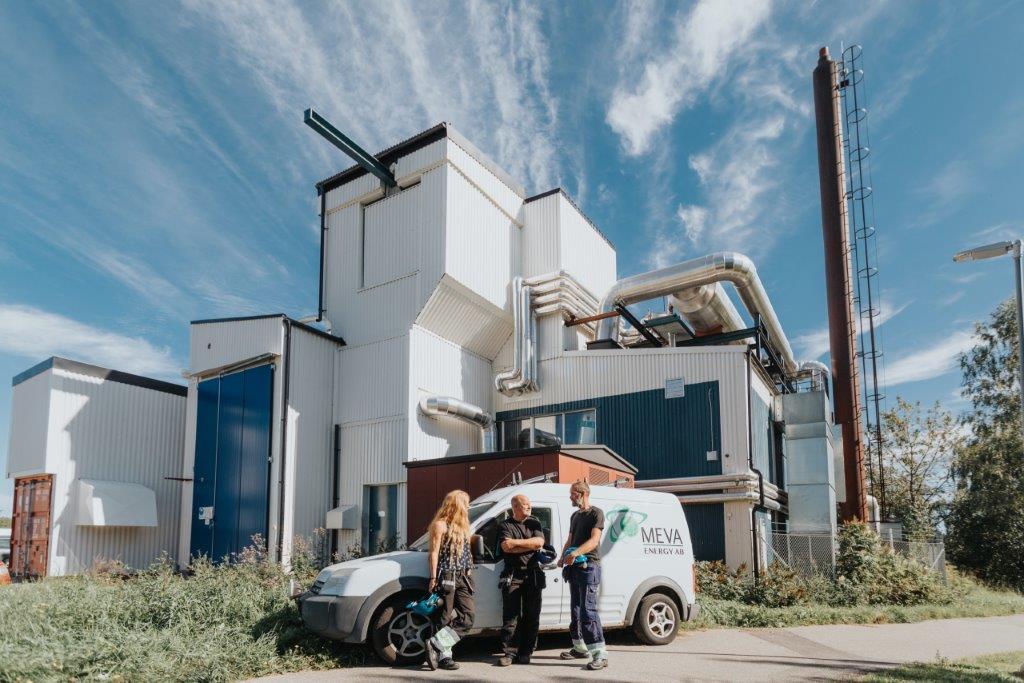 The project, called BtoMI (Low value Biomass to high-quality Manufacturing Industry), has been going on since 2019 and aims to optimize the combination of a (Meva) gasification and (Andritz-Enviroburners) burner system for industrial burner applications.
Today, the conventional way of generating process heat, for applications such as paper drying, firing ceramics, melting glass, roasting coffee etc. is to combust fossil natural gas (or LPG). These applications have high demands on the heat generated, mainly because the hot exhaust gas is in direct contact with the end products and that the processes are continuous and require stable quality over time. Low quality on end products, affected by particles or smells from the exhaust gas cannot be accepted. Cost-effectiveness is of course also an important parameter.
In the end, the high demands have made it hard to find a renewable alternative. Bioenergy combustion solutions generally cannot give neither a stable, nor a clean enough solution and electricity is not viable for higher temperatures. Meva Energy has proven that due to the stable quality of the gas, derived from the patented entrained flow principle, it can meet the requirements within the tissue industry.
Optimizing the combination of the gasification and a burner system, means that the burner accepts renewable gas with lower heating value and as an effect the gasification system can be simplified. As a result, the whole solution is a robust and cost-efficient solution. Hence, an even more attractive solution for industrial burner applications.
Within the BtoMI-project, Andritz-Enviroburners has adapted a burner configuration based on Meva's gas data and the project-team has together installed a complete containerized combustion chamber and installed it at the Hortlax plant. The burner is a multi-fuel burner, meaning it can seemless operate from 100% syngas till 100% LPG, which is a requirement for installation in an industrial setting having full redundancy with existing solution.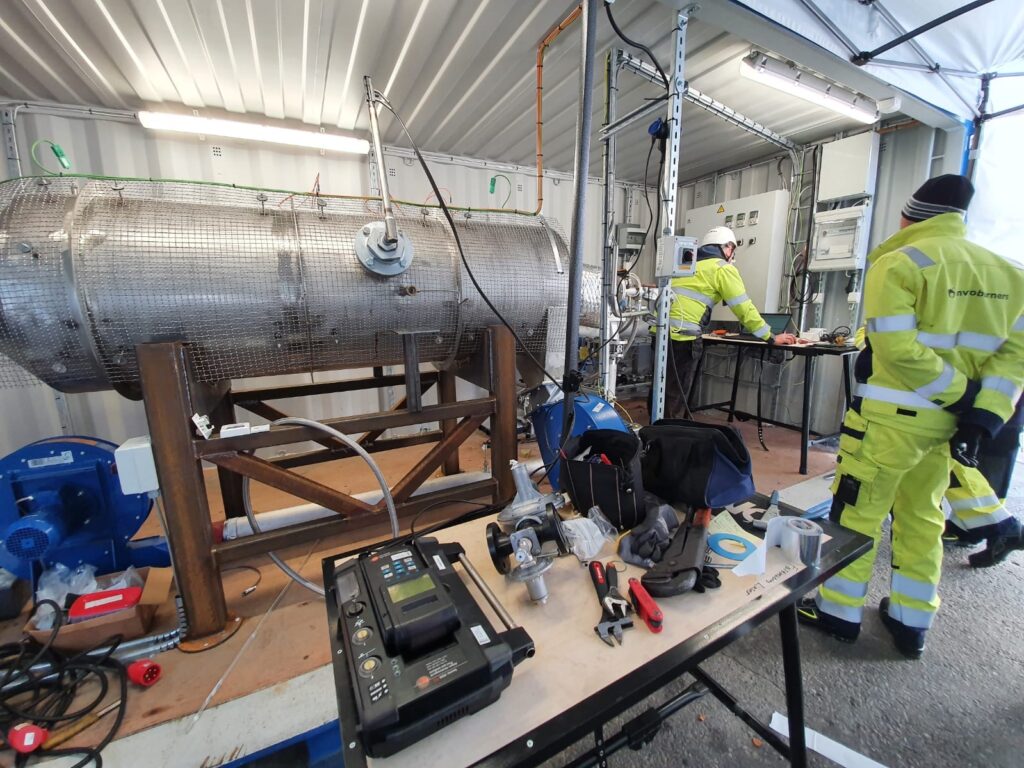 The BtoMI-project is a collaboration between Meva Energy, the burner manufacturer Andritz-Enviroburners, the research institutes RISE ETC and RISE Built Environment as well as the tissue producer Duni/Rexcell. The project is funded by Vinnova and Business Finland through the program Bioinnovation.