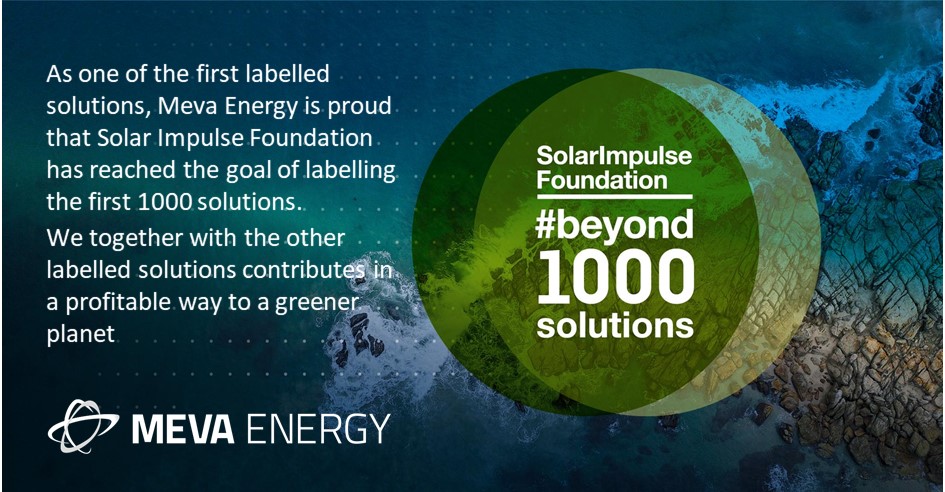 Five years ago, Bertrand Piccard concluded his flight around the world in a solar powered airplane. The performance demonstrated what clean technologies can do and triggered the creation of the Solar Impulse Foundation to accelerate the wide adoption of clean technologies.

Since, the Foundation has identified, assessed and labeled technological and efficient solutions able to protect the environment in a financially profitable way, covering dozens of high-impact sectors and industries.
Meva Energy was in 2018 one of the first labelled solutions with the gasification solution for renewable gas.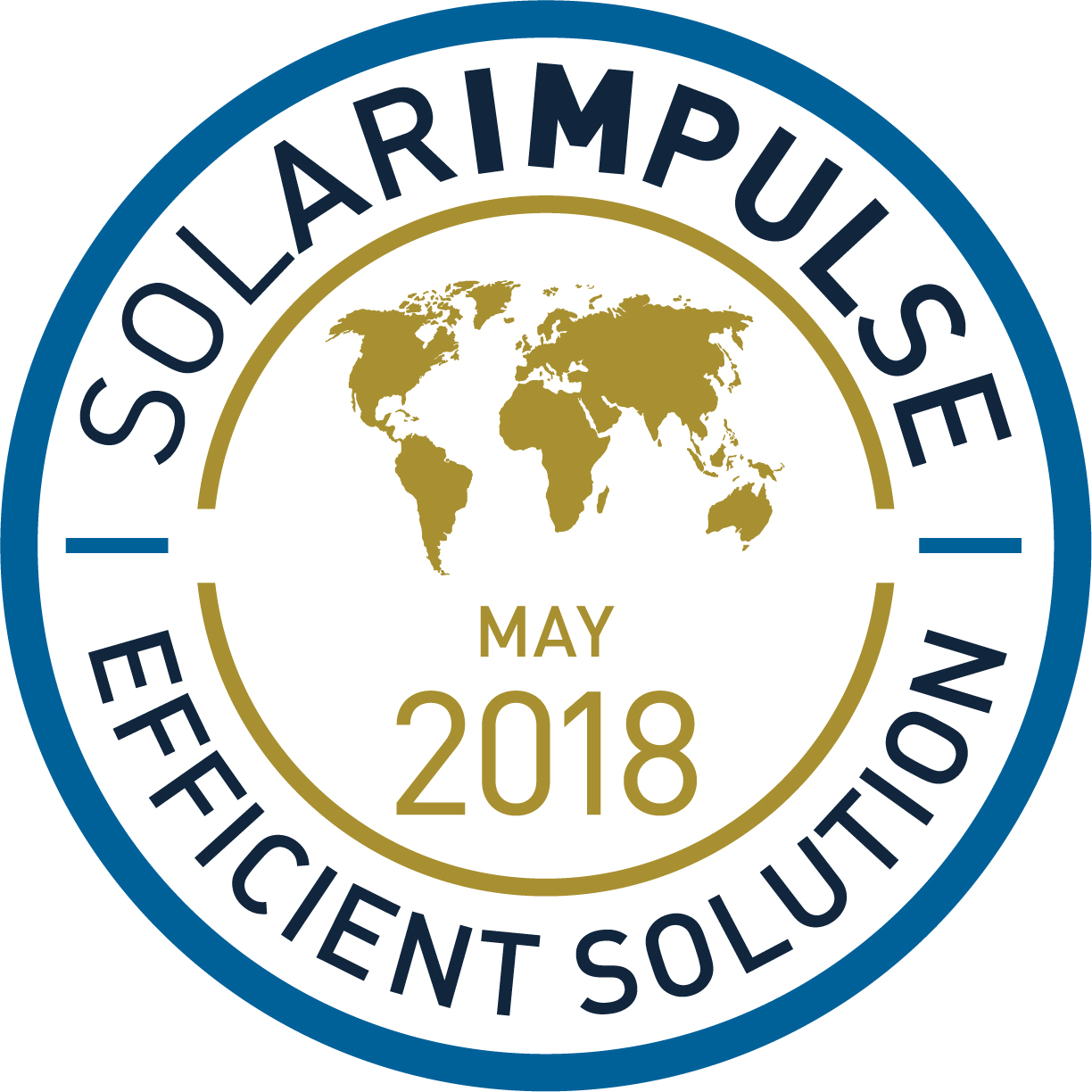 The quest to reach 1000 solution has now been met and will continue onwards! The first 1000 solutions including Meva Energy's can be found here.

More info about the Solar Impulse Foundation
The Label:
An award for clean and profitable solutions. Assessed by independent experts, the Solar Impulse Efficient Solution label, serves as a credible marker of quality to decision-makers in business and governments. Find all labeled solutions here.

The Experts:
The Solar Impulse Foundation Expert Community is a group of professionals with more than five years of technical experience in one or more of our target SDGs. The Experts play a key role in the labelling process, using their technical and professional expertise to assess and critique Solutions seeking the Solar Impulse Efficient Solution Label. They come from various backgrounds, sectors, companies and countries, but are all brought together by a common passion for sustainable solutions.

The World Alliance:
The World Alliance for Efficient Solutions brings together the main actors in the field of clean technologies to create synergies, facilitate matchmaking between solution providers and investors, and showcase clean and profitable solutions that have the potential to address today's environmental challenges.